Keynote Speakers

9th International Conference on Mining, Material, and Metallurgical Engineering (MMME'22)

We are pleased to announce our keynote speakers for the 9th International Conference on Mining, Material, and Metallurgical Engineering (MMME'22):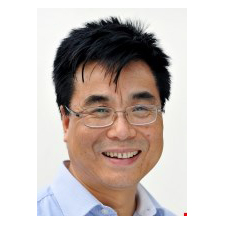 Dr. Zhongyun Fan
Brunel University London, UK
Plenary Speaker
Topic of Keynote: The Critical Role of Metallurgy in the Transition from Linear To Circular Economy

Dr. Frank Cheng
University of Calgary, Canada
Keynote Speaker
Dr. Frank Cheng is a Full Professor and Canada Research Chair at the University of Calgary. He is an internationally reputed researcher in Corrosion Science and Pipeline Integrity. Dr. Cheng has authored 3 books and 250+ journal papers, with total citations exceeding 11,600 and a H-index of 66. He is the recipient of 2014 Uhlig Award and 2021 Technical Achievement Award of NACE International, 2017 Metal Chemistry Award of Canadian Metallurgy and Materials Society, 2020 Canadian Distinguished Materials Scientist, and 2021 International Association of Advanced Materials Medal. He was Elected into the European Union Academy of Sciences, and is a Fellow of NACE (USA), Institute of Corrosion (UK) and Chinese Society for Corrosion and Protection. He is serving as the Editor-in-Chief of Journal of Pipeline Science and Engineering, and the Board Director and Chair of Technical Committee on Materials Technology of the Canadian Society for Mechanical Engineering. Dr. Cheng obtained his Ph.D. in Materials Engineering at the University of Alberta in 2000.
Topic of Keynote: A Novel Metal Physics Model for Hydrogen Adsorption and Absorption in Steels


Keynote Abstract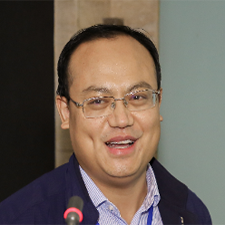 Dr. Dong Longjun
Central South University, China
Keynote Speaker
Topic of Keynote: Minitoring and Control for Dynamic Disasters Related high geostress in Deep Mining